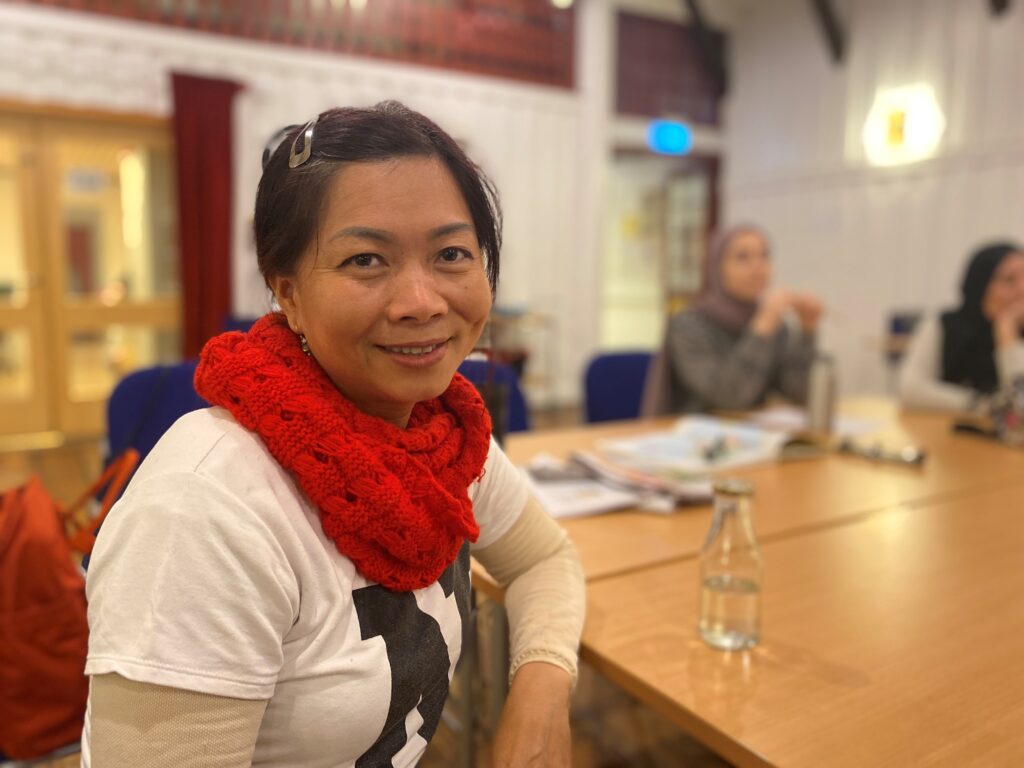 ABF Kronoberg has invested in film to inform about Swedish society and now invites to meetings for discussing the films. They address topics such as work, health and what it is like to live in Sweden. The films may more than happily be used by other organizations.
During the corona pandemic, ABF Kronoberg solved its activities with community information by producing and disseminating films about Swedish society to the target group of asylum seekers and new arrivals. When it is now possible to meet again, they invite to a film screening with subsequent discussions on the various themes.
About ten people attended a meeting in Ljungby. After the film, which was about the Sweden, the course leader Tessie Brinck asked what the participants like about the country. Povmuy comes from Cambodia replied.
– I am grateful to be here, the air is clean, there is no traffic and people everywhere, I can go for a walk. Everyone can say what they want.
Others of the participants answered to be in nature, the right of public access, equality – that men take care of the children and go with a pram.
It is Tessie Brinck who has produced the films in easy Swedish and she is the one who leads the activity in Markaryd, Älmhult, Ljungby and Lessebo.
How did you think when you made the films?
I have tried to make it as easy as possible to absorb the content by using text and clear transitions. A woman tells and speaks clearly and slowly.
Can the movies be used by other organisations for their activites?
Absolutely! The films can be found on our youtube channel ABF Kronoberg and are free to use for anyone who is interested.
What more movies are planned?
In the series Vital knowledge, it has been planned to make eight films. They will be about, among other things, health, work and waste sorting. Four films have already been produced and are about crisis management, home preparedness and breathing exercises for well-being.
The activities are carried out with money granted from the County Administrative Board of Kronoberg.